My husband I got married on New Years Day on a beach in Ogunquit, Maine. We only told our families about a week before the ceremony, and my mother was able to get a gorgeous two tiered cake from Aunt Ellen's for our small reception. It was a lovely addition to our special day, and the cake was impeccably designed and absolutely delicious! We got a red velvet with cream cheese filling for the bottom layer, and a dark chocolate with cannoli filling for the top! Everything was perfect, I couldn't have asked for anything better!​
Category - Wedding Cake
Aunty Ellen's made my wedding cake 20 years ago. She was so accommodating she took a class in another state to make the type of cake I wanted. People still talk about how delicious and beautiful my cake was. We continue to use Aunty Ellen's for every special occasion. Quality, taste, variety, service are amazing. I wished there was a higher star than just 5!
Category - Wedding Cake
I loved my wedding cake!! When I was first planning my wedding, I had decided I was going to do a faux cake and sheet cakes because I was trying to save money and stay within my wedding budget. However, I was driving by the Aunty Ellen's Creative Confections and decided to go inside. The rest is history. My cake came out even more beautiful than the picture I had showed them and it tasted delicious. It was very affordable and they even offered vegan and gluten free options for my bridesmaids with allergies. I highly recommend them.
P.s. I want to give a shout out to Lexi who was working at the time I first I went in. She was young but incredibly professional and a really great sales person. She was accommodating, listened well, and politely offered solid suggestions when asked. Thanks Lexi!
Category - Wedding Cake
We knew we wanted to go with this bakery at first taste! Their cakes are so delicious and rich. We went into the shop with a picture of the look we were going for and Ellen ran with it. I could not believe how gorgeous it was on our wedding day! Completely blew away our expectations. Thank you so much!!
Category - Wedding Cake
Our cake was wonderful, they really do great work. So beautiful, and of course tasty!
Category - Wedding Cake
All I can say is that Ellen delivered cupcakes, cookies , and all sorts of afternoon tea goodies all the way to Bermuda. She was so accommodating and the presentation was just out of this world. "Three cheers to Aunty Ellen"
Category - Wedding Cake
Our guests were raving about our cake three weeks later when we came home from our honeymoon! It was not only beautiful and exactly what I described during our consultation, but it was delicious! The best part is, she does not make you take home the top layer and shove it in your freezer for a year! She bakes you the same cake for your anniversary one year later. Thank you to the staff at Aunty Ellen Creative Confections!
Category - Wedding Cake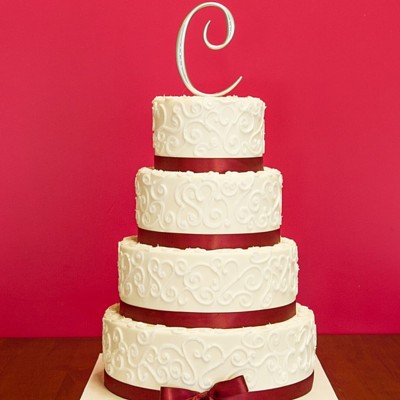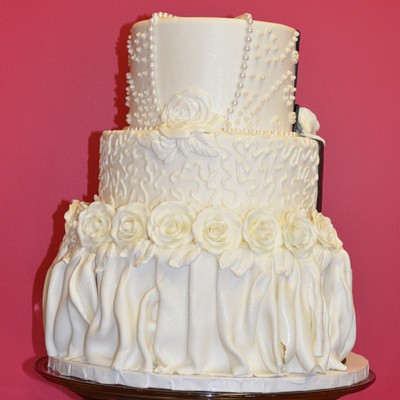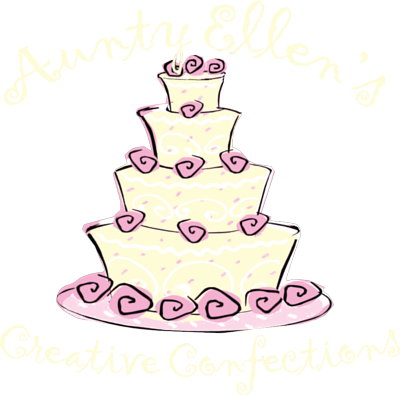 LOCATION 16 Central Street Leominster, MA 01453 978.537.5675