Ellen Fay, of Aunty Ellen's Creative Confections, has unlocked the secret of a truly delectable dessert-start with a gourmet cake and add a splash of fancy liqueur.
"I call them my boozy bundts," said Fay.
She took the huge leap that will hopefully jumpstart her business when she recently moved into the tiny building at 12A Lindell Ave. right at the corner of Lindell and North Main Street (Route 12).
​
Aunty Ellen's Takes the Cake for Grown-Ups Tastes
LEOMINSTER - Ellen M. Fay is passionate about baking. She started baking as a teenager and hasn't stop ever since.

"My love is baking and I'm really good at it," Ms. Fay said.

The cookies and cakes she baked during her high school years made her known and soon landed her first order; a wedding cake for 500 people. According to Ms. Fay, that first wedding cake, for her best friend, started a 19-year baking career.
​
Baking's all in the Fay family at Aunty Ellen's Confections
Aunty Ellen's Creative Confections has moved one storefront over to 16 Central Street in Leominster. After nearly five years in the downtown location, Ellen Fay is holding a grand re-opening on October 5th from 12-3 pm. The ribbon cutting ceremony will take place at 11:00 am. Free sweet samples will be available to visitors and coupons for future purchases will be available.
"I want people to know where I am," Ellen Fay expressed, "and I want everyone to try my carrot cake… I want to retire on my carrot cake,"
​
How Sweet it is...In Downtown Leominster!
Ellen Corliss launched her bakery business, Aunty Ellen's, in 2003 in Leominster.
She started baking out of her home and has been making wedding cakes since 1987. "When I look back on those days, I'm amazed that I made it happen," said Corliss. "I've come so far since my first wedding cake, which took over five days to complete, from baking, filling it with fresh strawberries, assembling and frosting and decorating it for 500 people."
​
Meet the Chef, Ellen Corliss/Aunty Ellen's Creative Confections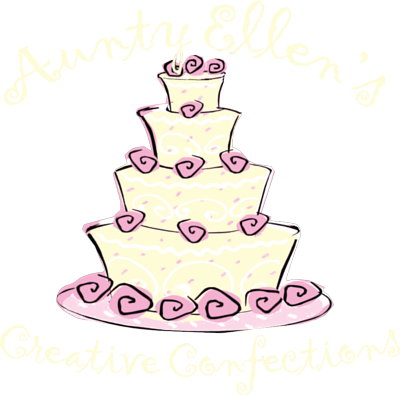 LOCATION 16 Central Street Leominster, MA 01453 978.537.5675